Answered By: Cathay Keough

Last Updated:

Sep 01, 2015

Views:

725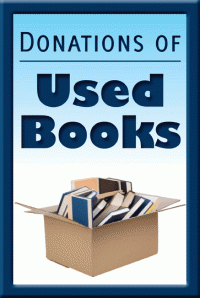 Donations of gently used items in good condition and odor- and mold-free are accepted by many of Delaware's public libraries during their business hours. Some libraries have more shelf space and need for donations, such as for upcoming book sales, than others, so it's best to contact the library directly. You can do that through
When accepting used materials, libraries reserve the right to evaluate, sell, or dispose of them using the same criteria applied to our purchased material.
For additional ideas and ways to donate old books, click here for the American Library Association's Fact Sheet.
Thank you for supporting your library!
Submit your question through email:
You can text, email, call, and visit us!